About The Founder and CEO
A Company That Thrives On Serving the Needs Of Beauty And Health Wellness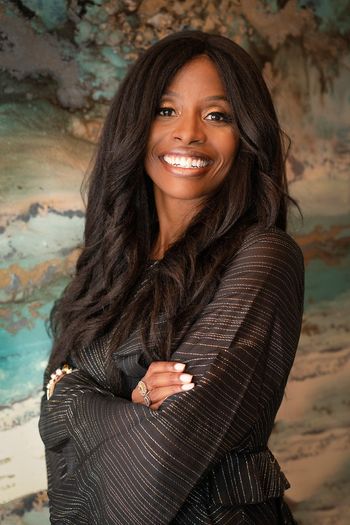 Sherrise Y. Trotz is an accomplished business executive with a clinician's HEART to SERVE.
She is an operations strategist, innovator and healthcare thought leader who played an integral role in driving a Fortune 20 company's mission and purpose to fruition for nearly 25 years. Sherrise's continual career advancement provided her the expertise to devise, lead and execute transformational initiatives that fundamentally changed the way 250k team members delivered value for customers and team members.
Sherrise's business successes align to her passion and tenacity to engage people and catapult their growth.
Her professional education in healthcare, diverse and tenured experience in the business industry and love for anything beauty and fashion, empowered the vision to Educate, Equip, Enable and EMPOWER other professionals on their entrepreneurial journeys to impact the WORLD!
The creation of Sage Elite Studios, now gives Sherrise the invaluable opportunity to partner in BUILDING TABLES and/or SHARING HER OWN TABLE with OTHERS!
Sherrise is a wife to a wonderful husband of 17 years and a mother to 3 empowered daughters.
Who all proudly serve at Heritage Church in Lake Zurich, IL.
Boards And Memberships
Sherrise currently serves on two boards:

YWCA of Lake County Chicago
Children's Advocacy Center
Sherrise is a proud member of:
Delta Sigma Theta, a public service sorority
Leading Women Executive Network